Do you need a small enclose to house your switchboard or a large electrical switchboard to keep your system up to date? We can both service your existing electrical switchboard or enclosure or install a new one.
As an integral part of your electrical system, your switchboard must meet your commercial needs and we can give you solutions. Where is it located? Is the location functional, efficient and accessible? Will it be installed externally or internally? How weatherproof is the construction and will it be visible to your customers. Whilst traditionally located externally, also housing your metre as well, this might not be practical for your particular commercial setup.
There are now modular designs to suit every application. If your commercial premises are older you may need to consider upgrading your switchboard, particularly if it currently uses the older style fuse boxes. Ideally your commercial or industrial switchbox will offer higher protection than a standard residential one. Heavy duty neutral earth bars and lockable covers must be considered. We also offer advice and installation expertise on circuit breakers, residual current devices and group metering switchboard solutions.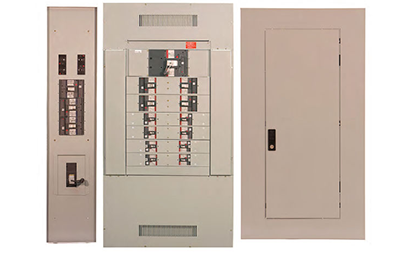 Surge and overvoltage protection devices are an efficient defence for electrical equipment and can be used in conjunction with switchboard mounted overvoltage equipment. Safety Switches, Isolators, Residual Current Devices, Miniature Circuit Breakers or Combination MCB/RCD's…. We can service, modify and upgrade to your specific commercial application requirements.
In order to upgrade a commercial or industrial switchboard, which may contain hundreds or thousands of connections, you require an experienced, highly qualified Electrician. Regardless of whether you need to upgrade your switchboard to avoid overload, install a new modern switchboard or repair and maintain your existing switchboard, we have to technical expertise and experience to fulfil your requirements. Does your business or workplace meet the required compulsory RCD compliances? We can upgrade your boards to have circuit designations and labelling RCD protection.
Commercial Electrical – Links