Industrial electrical is a specialised business where we can offer you our prompt and knowledgeable service.
The wiring and subsequent maintenance and electrical support of factories, warehouses and industrial buildings is vital to both safety and efficiency. We provide complete wiring installation, rewiring, lighting audits, exit and emergency lighting, testing and tagging, phone installations, refrigeration, Australian standards compliance, network installations, computer backups, PLC and VS Drive installations and programming. Three phase power, video surveillance, portable lighting, large industrial switchboards are just some of the services we offer.
Industrial services often require heavy duty applications ranging from construction to maintenance both in and around factories and machinery. During setup process we can advise you on managing your energy and offer effective energy cost savers.
Will you be accessing underground mains or overhead power lines? What is involved and which is more effective for your industrial venture.
Will your office be onsite and will it require a phone system, computer and network installation. What a perfect opportunity to create the perfect wiring system from the get-go. Talk to us about cabling requirements, the size and location of your switchboard and backup protection.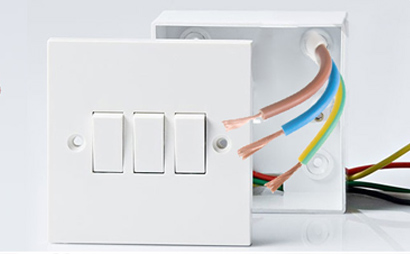 Existing industrial buildings can often require extensive rewiring in order to ensure that your building is not only safe but also capable of supporting the workload. If you are upgrading your equipment call us to advise on the suitability of your current wiring and cabling. We can inspect the building, audit your existing electrical system and help you plan and install updated cabling, electrical wiring, switchboards, power points and more. Industrial machinery has unique requirements with both operator and electrical safety. The Electrical Standard requires a qualified understanding of electrical compliance that is specific to machinery and manufacturing purposes. Our expertise and workmanship will benefit you with all industrial electrical setups and systems.
Remember, we are located in Noosa and can service both the Sunshine Coast and Hinterland.
With our base in Noosa we are able to actively service the entire Sunshine Coast and surrounds for all your domestic electrical requirements. Building your new home? Let us assist you from the ground up, with wiring, safety switches, switchboards, garden lighting, underground mains or audio visual installations.
Is your home older? Already established? Rewiring with forethought is our speciality. We can and will ensure your wiring is not only out of sight but up to date. Safety is essential so don't be caught out with out of date wiring and electricals. Extra power points, servicing existing wiring, installing smoke detectors; nothing is beyond our capabilities nor our expertise.
Be it a simple TV antenna installation, assisting you with your Foxtel, or a more complex requirement such as swimming pool lighting or jetty and pier lighting, we are not only here for you, we will meet your needs.
You are our resource… connect with us, tell us your requirements and we shall plan your domestic electrical requirements alongside you. Love your LED lighting? Ask us to help you plan both the setup and execution.
Outdoor lighting is important , not only for ambience but also for safety. Perhaps you want to combine your outdoor lighting with the LED factor. Or solar lighting. We thrive on creativity and therefore would love to work with your ideas and arrive at a solution that is both aesthetically and safely pleasing to you.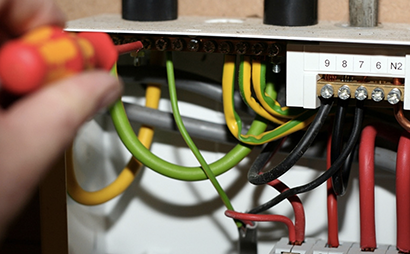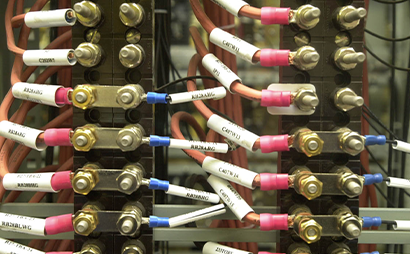 Overhead power can be daunting, but not to us.
Your oven needs replacing… just ask us. It's that simple! That's what we are here for. You require a new telephone outlet – we can and will do that.
Out of town and worried about losing power? Let us advise you on the installation of a generator backup supply.
Domestic Electrical, big or small, is US.
Our areas of expertise include: Domestic Electrical – power points, smoke detectors, outdoor lighting, security lighting, safety switches, switchboards, LED lighting and quotes, Jetty or Pier lighting, swimming pool lighting, TV Antennas and Foxtel.
Industrial Electrical – Links