Why Choose Us


WE ARE PASSIONATE
"Richards Electrical have been in the electrical industry for over 40 years.  We have been around for a long time and understand all facets, domestic, industrial and commercial electrical work.  



HONEST AND DEPENDABLE
"We know what customers need.  To be on time, to say what you are going to do, to keep our customers appraised of our progress and of course, no nasty surprises.  We take the hassle out of electrical.


WE ARE ALWAYS IMPROVING
"There are always new and innovative ways to do things.  The electrical field is no exception. We are experts in the low wattage lighting as well as low energy consumption to save power and costs.
Who We Are?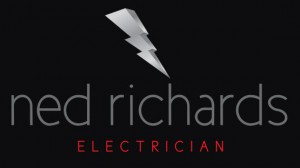 We are a small electrical contracting business located in Noosa on the Sunshine Coast. Established in 1975. We have provided electrical installation services throughout the domestic, commercial and industrial areas. As a small family owned business we like to provide a friendly and a very thorough service so you get what you want the first time.
Making sure your happy is what we rely on as over the years in business the positive feedback has gone along way for us.
Our promise as an electrical contractor is to build community value into every project, big or small while delivering professional expertise, exceptional customers service and quality results.
Clients / Partners / Certificates