Does your Commercial lighting offer a promise from start to finish? Lighting can turn that summer clothing display into a must have for the consumer, convert a barren parking lot into a welcome mat, make a wharehouse environment come alive. Let's face it, business is all about creating a positive experience and your lighting matters.
We understand how light can transform a shopper's experience and can offer lighting solutions to bring your commercial premises to life. With the aid of technical innovations we will offer service, advice and customisation to your lighting needs.
Refrigeration lighting can be made both energy efficient and visually appealing for the consumer. You can support the environment with your lighting choices and create a reduction in used energy. Led lighting has a high lumen output and colour rendering index that helps to visually enhance fresh produce, pre-packaged foods and other merchandise. Some lighting systems can be setup with plug and play features that not only achieve speedy installations but also reduce contract and maintenance costs.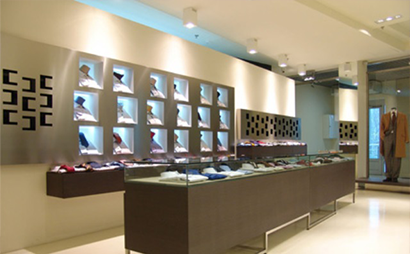 Led lighting is changing the landscape of commercial lighting. Let us take you to the forefront of your business. We will listen to your needs, assess your personal shop situation and offer a quote that is uniquely customised to your business. Have you thought about signage? What do you need to ensure that the consumer comes to you before they meet the competition. What do you need to make your commercial business Number One? What better way to promote your business, gain the consumer's attention than with light boxes, or custom backlit signage or digital LED displays. Digital backlit displays can promote your advertising and informational messages in any setting and any lighting – attention grabbers, day or night. Light boxes create a vibrant and colourful display that is ideal for promotions, information and branding your messages. Neon lighting is another option to consider for displaying your brand. Bright, colourful and available in a vast variety of styles. Neon signs are attention getters! Whatever your display lighting requirements, we can help you with advice, quotes and professional installation. We are based in Noosa and can come to your business be it in Noosa, Sunshine Coast or the Hinterland. Call us now.
Commercial Electrical – Links