Commercial businesses are required to meet strict Australian Standards with regard to Emergency and Exit Lighting. Commercial businesses are also subject to regular testing. Call us to quote on the maintenance and or upgrading of your existing Emergency and Exit lighting.
Are you about to open up in a new Commercial building? We can quote based on the nature of your commerce and building requirements. All buildings are different and therefore may have different compliance requirements with regard to Emergency and Exit lighting. Will you need Exit signs, lifeway invertors, mini inverters, mounting brackets and shelves, recessing kits, vandal and weather shields, wire guards for your exit signs. Are there stairways, fire-isolated stairways, external stairways, what size is your floor space and where is the public access? Is your business located in a health care building?
If your commercial enterprise operates from an older, existing building call us in to check and audit your Emergency and Exit Lighting. Emergency lighting is an essential service that is often forgotten about until there is a loss of power and an accident happens as a result. When there is a failure of power, emergency lighting must remain on for at least 90 minutes to allow people time to exit the building safely.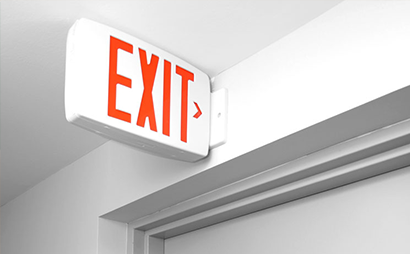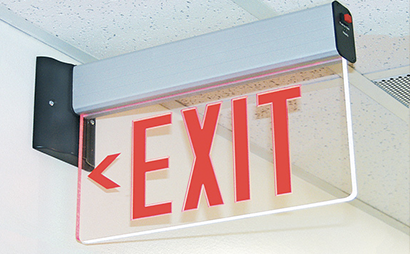 We can not only service, install or upgrade your emergency lighting and exit signage, we will then remind you when it is next due for retesting. We will ensure that your emergency lighting systems are inspected and maintained in accordance with the relative procedures provided by the Standard. Not only will you comply with regulations you will also have peace of mind knowing that both you and your customers are protected.
We can also take care of other compliance requirements such as testing and tagging, faulty wiring, sockets and power points.
We are based in Noosa. We can come to you, whether you are in Noosa, Sunshine Coast or the Hinterland. Call us now.
Commercial Electrical – Links