You've chosen your new home design and now it's time to begin the building process.
Don't bypass the one crucial element so many forget to plan for – your domestic electrical wiring and planning.
A new home is an exciting clean canvas allowing you to plan exactly what you require for your domestic electrical system. A smart home, an intelligent home, does not have to be a designer home.
However, your pre-planned electrical wiring makes for smart wiring, which makes for a smarthome. A little thought given to your data cabling, electrical wires; your surround sound installation; let us help you plan your electrical wiring as you build your new home.
With our extensive knowledge and experience planning and installing electrical wiring systems for new domestic homes, we know we can give you the very best advice.
From our base in beautiful Noosa we service the entire Sunshine Coast with key focus on giving you the very best advice, electrical installation and expertise we can.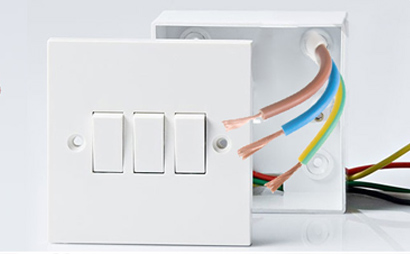 Your family home deserves the very best in house wiring and that is something we know – how to wire a house. Your house electrical wiring plan can be basic or complex, but it must be a part of your smart house technology plan.
Why shouldn't your home be smart? Why shouldn't your new home and your domestic electrical plan stand out from the crowd.
Pair with us and let us offer you the benefit of our knowledge and experience and let us help you bring your domestic electrical system into being.
We guarantee you will not be disappointed. Your new home shall reflect not only your house design but also your electrical design. It shall be, truly, a smart house.
Domestic Electrical – Links