Emergency and Exit lighting in industrial buildings are required to meet strict Australian Standards and are also subject to regular testing. Call us to quote on the maintenance of your existing Emergency and Exit lighting.
Building a new Industrial building? We can quote based on the nature of your industry and building requirements. Emergency lighting, Exit signs, lifeway invertors, mini inverters, mounting brackets and shelves, recessing kits, vandal and weather shields, wire guards for your exit signs.
Updating your old, existing building and need to replace or install emergency lighting and exit signs?
You can have bare batten emergency lighting, Led exit signs, high performance, energy efficient downlights with emergency capabilities. There are monitored systems, self-testing systems, batteries might need replacing; you may require a conversion kit to bring an old outdated emergency system up to scratch.
As a business person, you know how important it is to stay compliant and keep your workplace safe for everyone. We are qualified and able to offer you specialised exit and emergency lighting maintenance, repairs and installation. We will structure in six and twelve monthly safety checks and replacements and follow through with a certificate of Electrical Safety. We can also offer compliant test and tagging, repairs and replacement of faulty wiring and cabling, power points and sockets.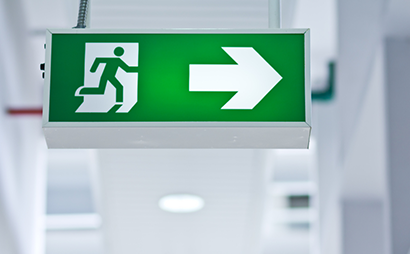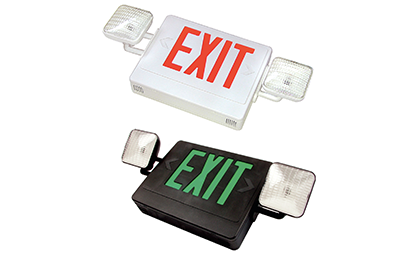 Don't put your business at risk by allowing yourself to become non-compliant simply because you forgot to arrange your six monthly testing. Book us to do it for you. We will notify you when the next testing date is due and perform a no stress, reasonable compliance testing audit that will not impinge on your daily work or efficiency structure.
We are based in Noosa. We can come to you, whether you are in Noosa, Sunshine Coast or the Hinterland. Call us now.
Industrial Electrical – Links